The Ursula Collection ($222 Value)
1 of everything
The full collection of Ursula Skin best sellers, heroes, and hydration favorites. This full-size set includes one of everything for lasting nourishment and radiance at any age.  
Includes: The Soft Cleanser (120 ml), Deep Hydra Serum (30 ml), The Goddess Cream (50 ml), Bioluminescence (30 ml), Pretty On The Eyes (15 ml), and The Delicate Mist (60 ml).
Regular price
Sale price
$189.00
Unit price
per
Sale
Sold out
Our products are formulated to reveal your healthiest and most radiant skin. Through, but not limited to benefits that: revive, exfoliate, brighten, nourish, replenish, plump, and hydrate. See individual product pages to learn more.
Use any of our serums, creams, cleanser, or mist according to their product information.
10% Lactic + Glycolic Acid:Alpha hydroxy acids that exfoliate dead skin cells, promote cell renewal, and target hyperpigmentation.
Niacinamide:A form of Vitamin B3 that helps soften fine lines.
4D Hyaluronic Acid: Maximum hydration and skin plumping from surface to deep layers.
Share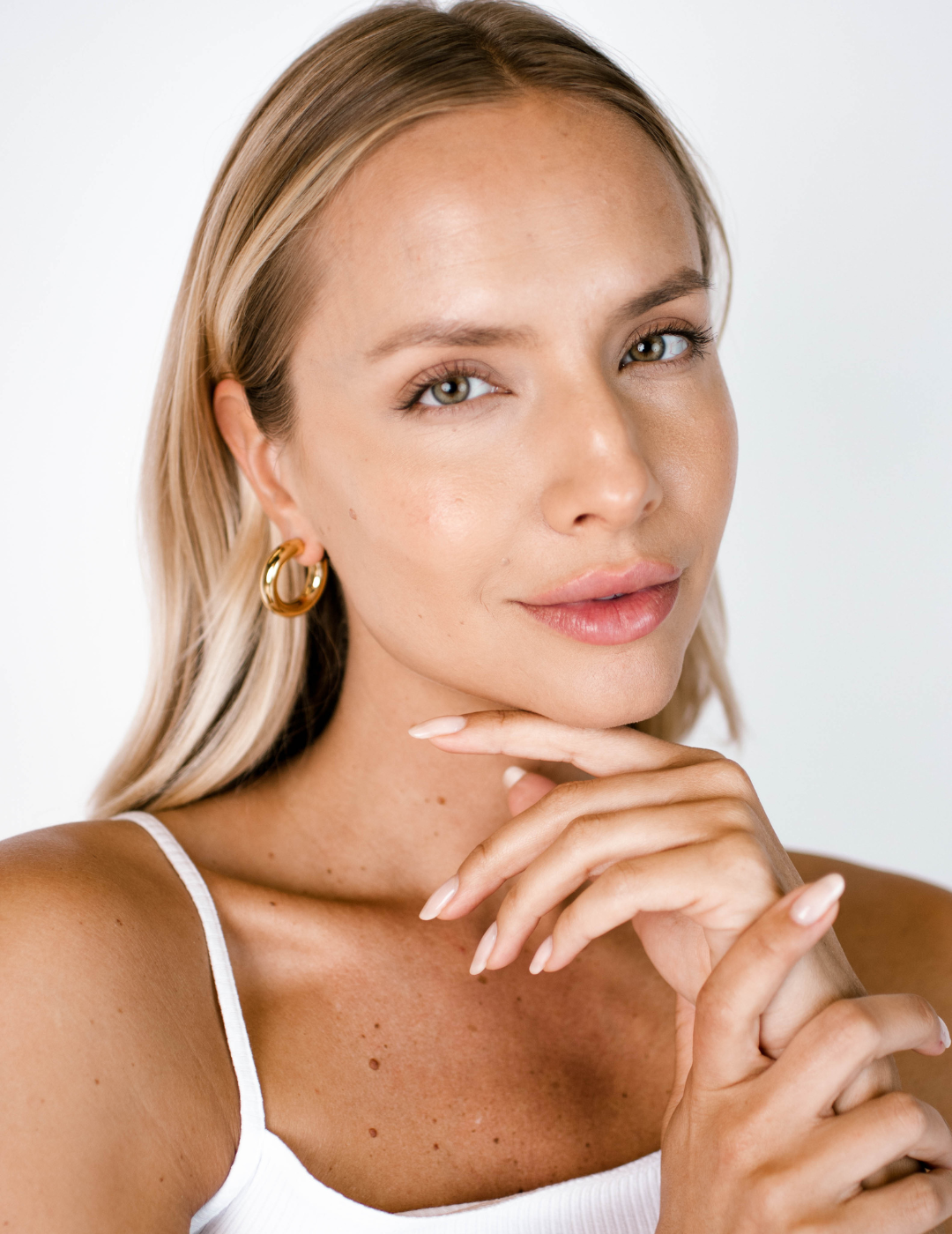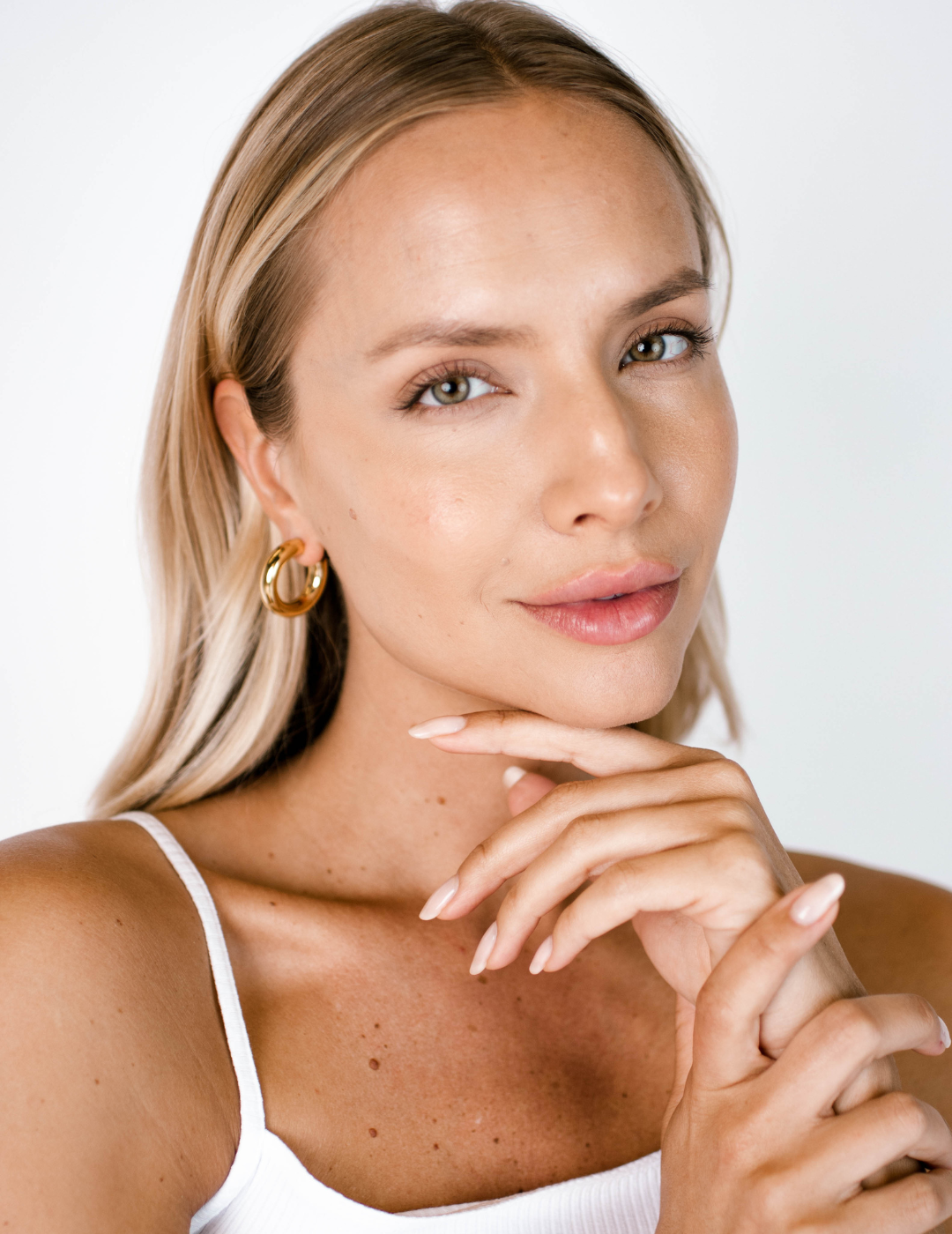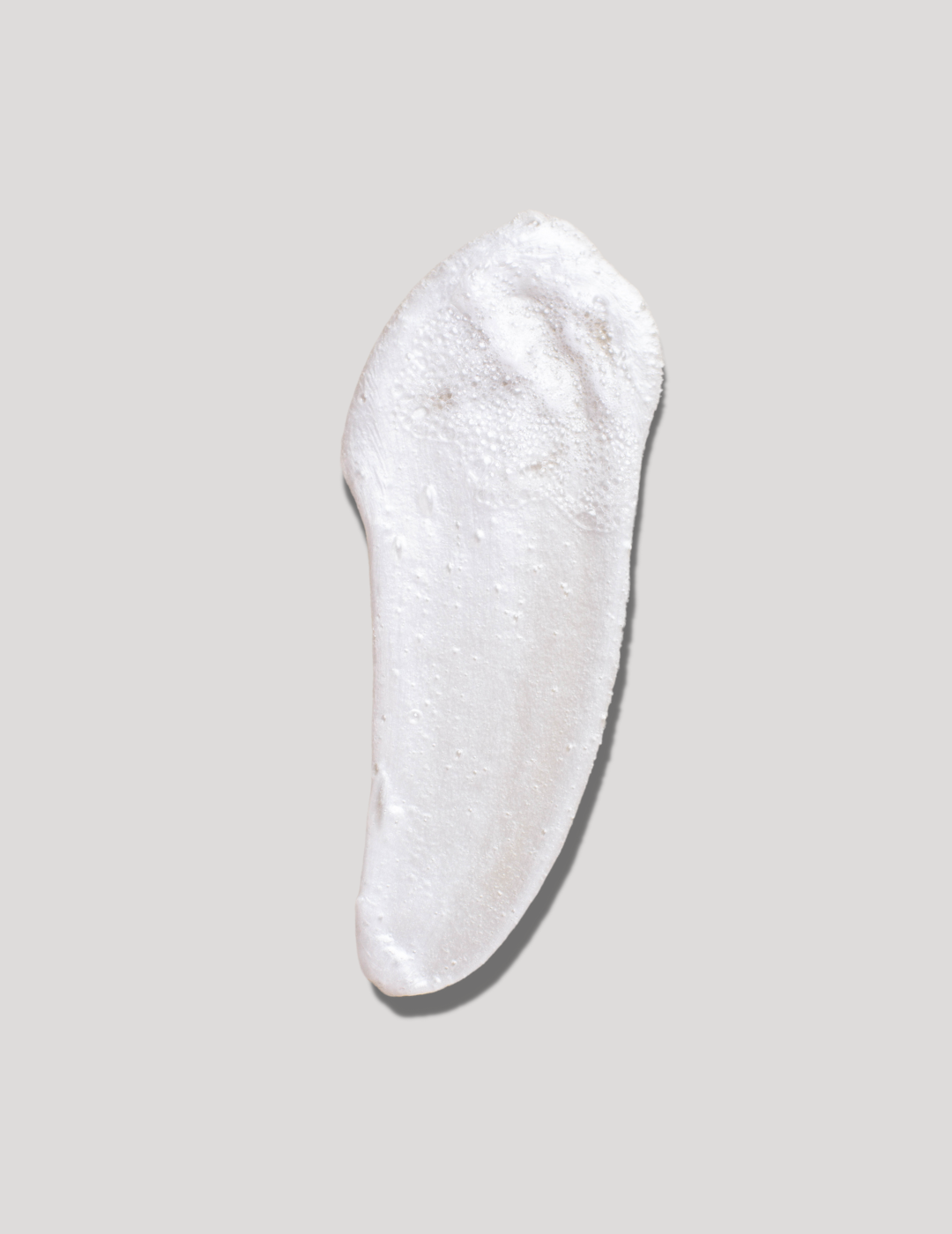 DIVE INTO THE GLOW.
Ingredients
Click on an ingredient to find more information.
The Soft Cleanser
The first step to supremely refreshed skin.This soothing cleanser gently washes away make up, oil, and impurities without stripping skin.
Deep Hydra Serum
An ultra hydrating + plumping formula that delivers a healthy glow.This refreshing serum is like a big glass of water for your skin- resulting in restored suppleness and enhanced skin barrier function.
Bioluminescence Serum
Bioluminescence Serum is formulated with 10% glycolic + lactic acid for a lasting overnight to morning radiance. This resurfacing innovation is the key exfoliation step for a more youthful, luminous complexion.
Pretty on the Eyes
A legendary all-in-one eye cream that hydrates, brightens, and reduces the appearance of fine lines and dark circles.
The Goddess Cream
Our cooling gel cream provides steady hydration throughout the day and supports a healthy skin barrier.  Lightweight, non-greasy, with soothing benefits.
The Delicate Mist
The Delicate Mist is inspired by the tiny water droplets that help reveal a rainbow.  This ultra hydrating dewy cream elixir can be used under or over makeup to give your skin a dewy, healthy glow.